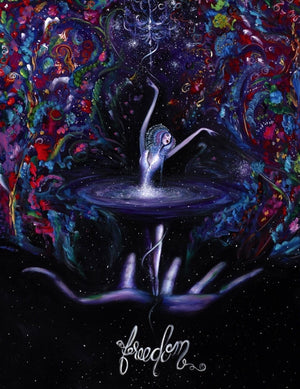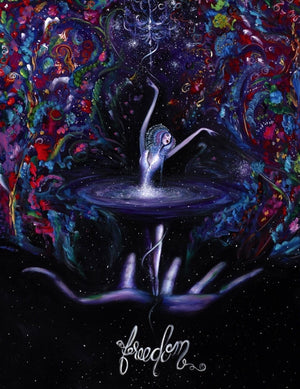 On Sale
The Star 9x12 Inch Open Edition Print by Laurene Alvarado
"One must still have chaos in oneself to be able to give birth to a dancing star. 
Friedrich Nietzsche
"The Star" 
This is an open edition print. 
Printed on 300 GSM Entrada. Museum Grade. 
All are signed and titled by Laurene Alvarado. 
Print measures 9x12 inches with a one inch border for signing. 
2013
 The original piece was inspired at a time in my life when I was finally able to let go of my fears and begin to express myself without fear of judgement. Allowing myself to become myself. 
LaureneTheArtist.com