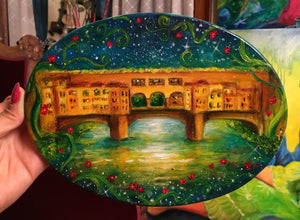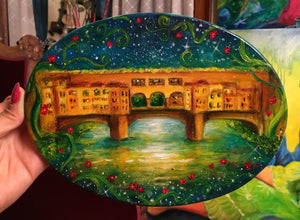 On Sale
Starry Ponte Vecchio Original Oil Painting
I started this painting of the Ponte Vecchio while sitting on the Ponte Santa Trinita bridge in Florence, Italy. Everything about Florence is Magic. 
May 2016
6x8 inches
Limited edition prints will be made available soon. 
*Painting will be ready to ship August 15th to ensure full drying time.
Please allow two weeks for shipping and handling. 
To see more of my art, jewelry and more please find me at:
Instagram/Twitter/Snapchat @LaureneAlvarado
LaureneTheArtist.com