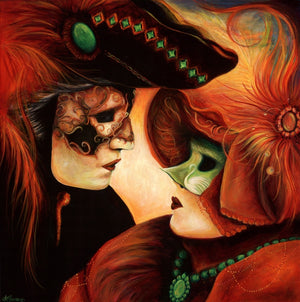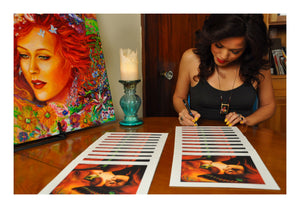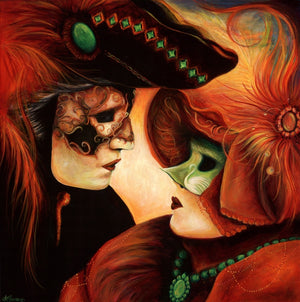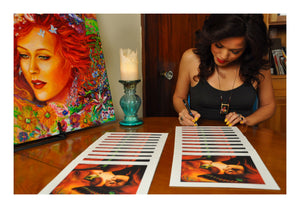 On Sale
A Lover's Lament Signed Limited Edition Giclee Print
A Lover's Lament
I painted this because someone broke my heart. I'm sure you know the feeling. Love not felt in return and just how horrible that can feel. But this is more about that moment before, the uncertainty that comes from loving unrequitedly, and knowing it. 
Time has since healed all the hurt and has taught me that each person we love or spend time with changes us- and thats a GREAT thing. As a matter of fact, most of my significant life growth spurts originated from the total heart obliteration that I've endured.  
I think the lesson is to be more vulnerable to life and its crazy, terrifying and everything in between happenings. The more experience that we allow to alter our inherent beings with, the brighter we become on the inside. 
Acrylic on wood panel.
Painted in 2011
This is a one-time run of 50 Signed and Numbered limited edition "A Lover's Lament" fine art giclee prints.  
This piece measures at 8x8 inches with a 1 inch border. The piece is 10x10 inches in total.
All are signed and numbered by me. 
About the painting: http://www.laurenetheartist.com/portfolio/a-lovers-lament-2012/ 
LaureneTheArtist.com 
Be Happy.