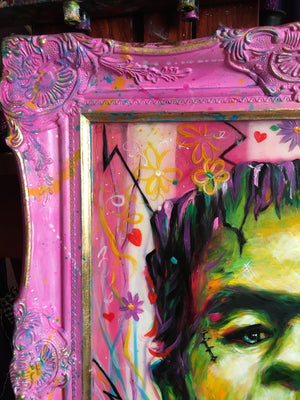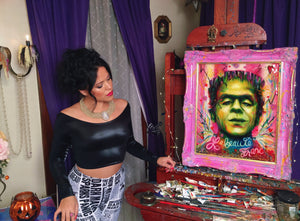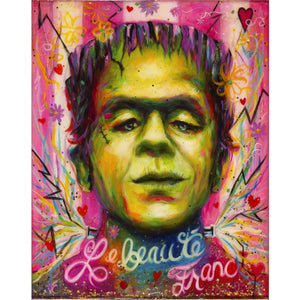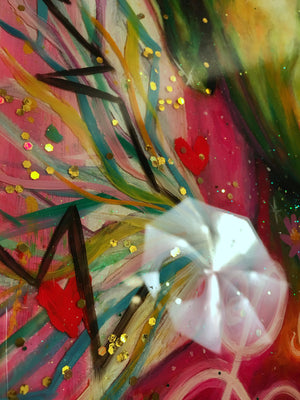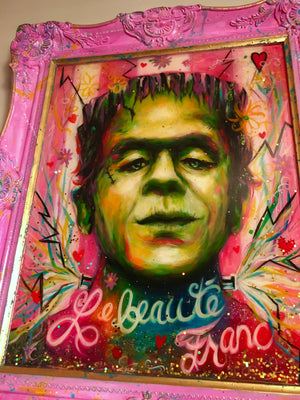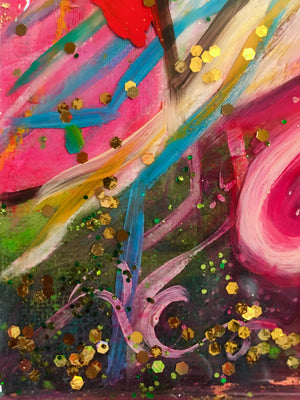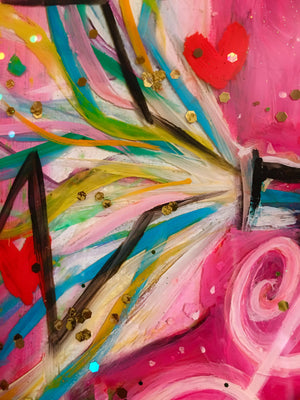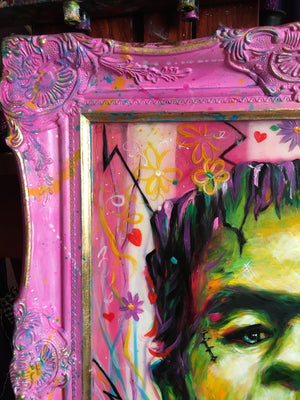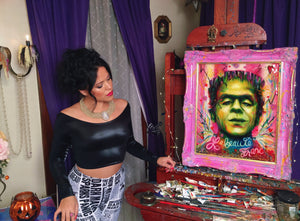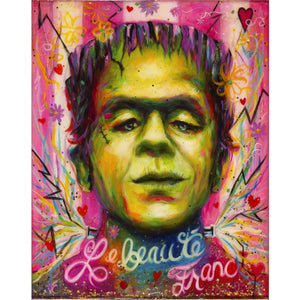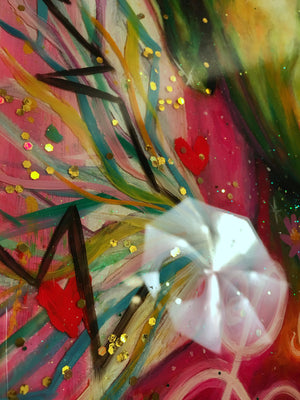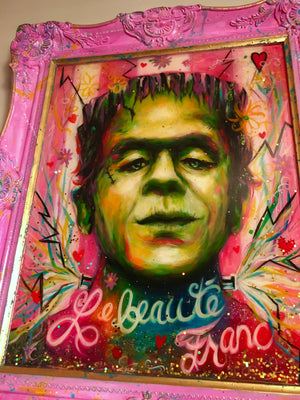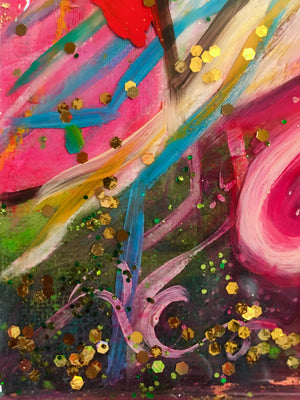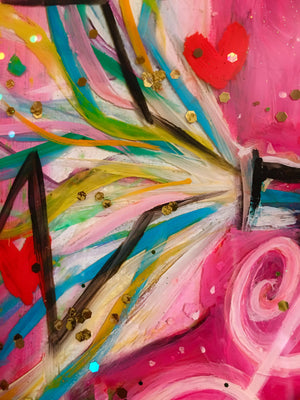 On Sale
Le Beauté Franc - Original Mixed Media Portrait of Frankenstein Monster
A number of layers create a three dimensional portrait of my favorite monster, Frankenstein. He's inspired by the classic Universal Monsters version as well as Herman Munster. Oil paint and fine jewelers resin with a dash of iridescent glitters create a sparkling eye catching painting perfect for a well lit wall away from sunlight. A ceiling light directed from above would create the most dazzling effect. 
Local Los Angeles buyers will have this painting hand delivered to you from me. It's heavy and I would love to avoid shipping this as much as possible. 
For non local customers, shipping for this will be calculated and communicated after purchase. 
16x20 on panel 
About 20x24in with frame dimensions 
Payment installments are also available