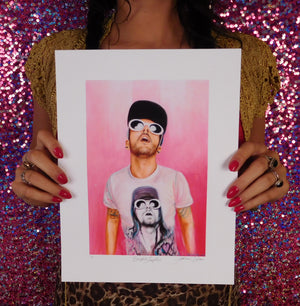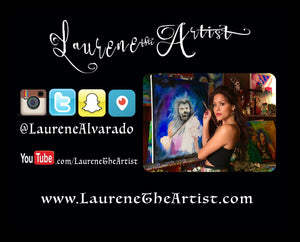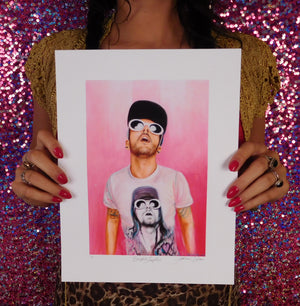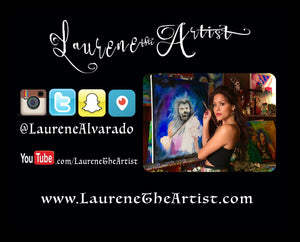 On Sale
Bright Lights 9x12 Open Edition Print
"Bright Lights"

This is an open edition signed and titled print.

Printed on 300 GSM Entrada. Museum Grade.

All are signed and titled by Laurene Alvarado. 

Print measures 9x12 inches with a one inch border for signing.

Inspired by a photograph taken by Angie Pgccirillo of my friend Dustin Treinen and his Kurt Cobain t-shirt. 

LaureneTheArtist.com