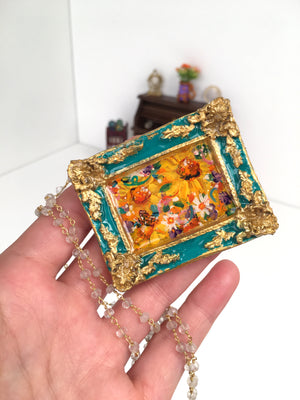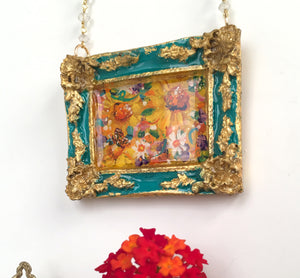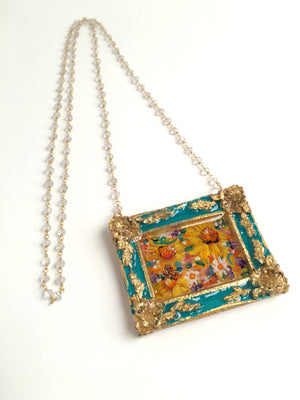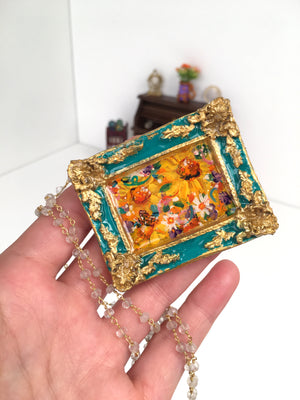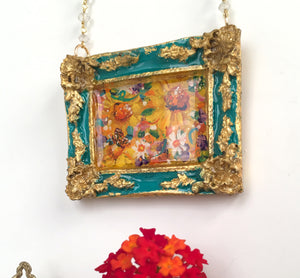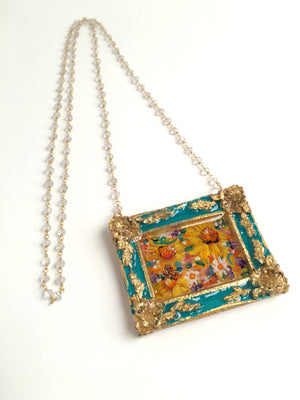 On Sale
24K Sunflower Bounty Medallion - Original Miniature Painting On Gold Vermeil & Crystal Quartz Chain
This miniature painting was inspired by a bouquet of sunflowers and daisies with a  monarch dancing around them.   
The medallion is made of fine organic jewelers resin, sculpted, hand painted and 24k gold guilding.
The painting itself was created with multiple layers of resin, acrylic paint and a touch of fine glitter. 
Adorned with a fine 30 inch crystal quartz and a gold vermeil chain (sterling silver 24k gold plate).
This will come gift wrapped in a silk bag. An archival print of the Commandments will be included. 
*Free U.S Shipping